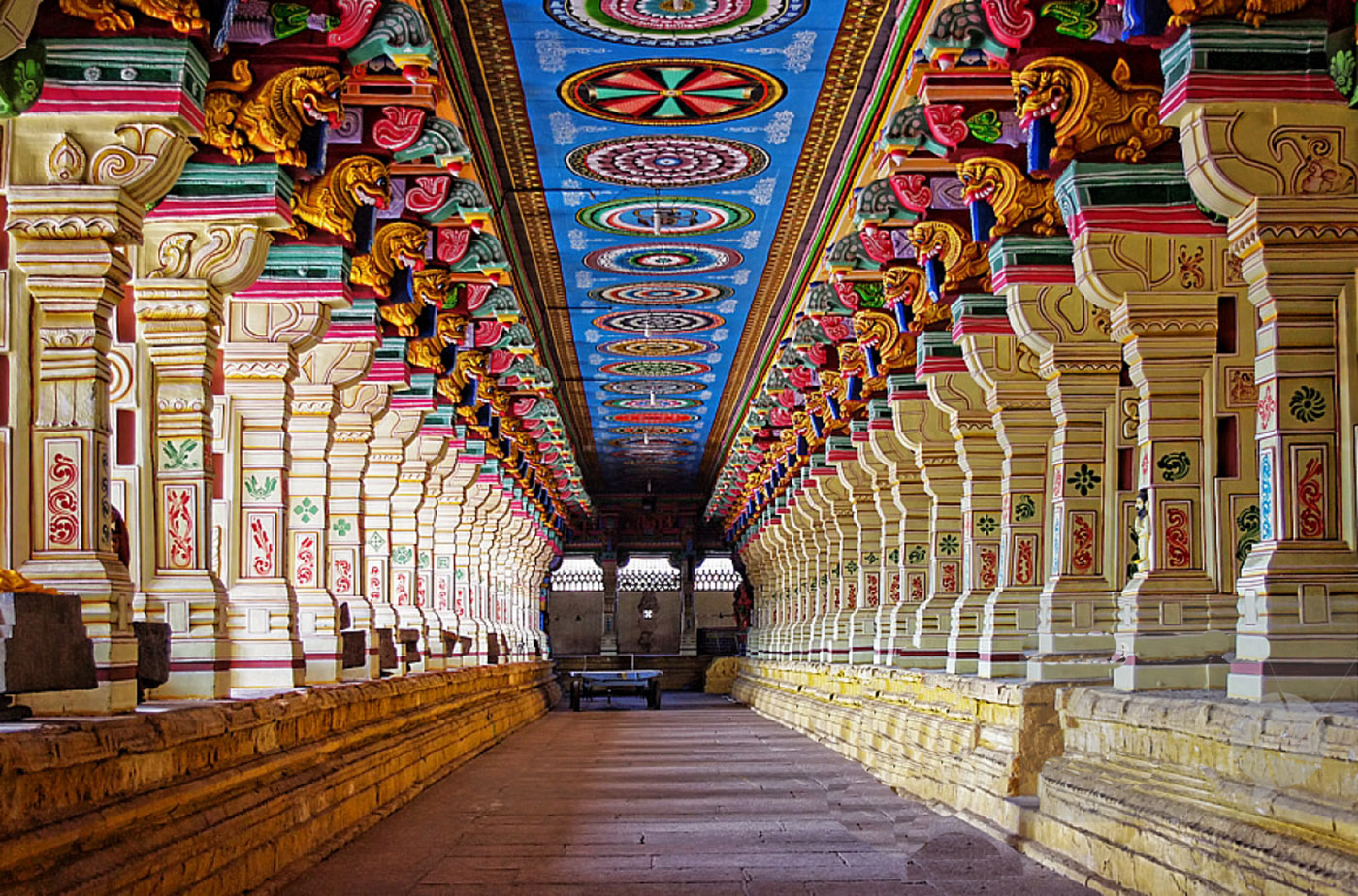 [dropcap style="flat"]T[/dropcap]amil Nadu is the abode to many beautiful and ancient temples. The evidence of the bygone period are evident through the architectural design and the inscriptions found on the walls of the temples.
Tamil Nadu
is on the top of the bucket list of everyone who is
interested in Indian history and architecture
, as Tamil Nadu is rich with it. These temples are not only significant for the intellects and the religious people, but they are also important for the explorers as they connect them with the roots of India. Here are the
10 Archaic Temples in Tamil Nadu.
Annamalaiyar Temple
Photo by Adam Jones, CC BY-SA 2.0
At the base of Annamalai hills lies Annamalaiyar Temple which is dedicated to Lord Shiva. It is also known as Arunchaleswarar Temple. It's been deduced from the inscriptions by the Chola kings on the walls of the temple that it was built around 9th century.
Brihadeeswarar Temple
Photo by Sundar M, CC BY-SA 2.0
Another temple dedicated to Lord Shiva in the Thanjavur city of Tamil Nadu is Brihadeeswarar Temple. It is also known as Rajarajeswaram Temple. It was also constructed during the rule of Chola Empire. This temple has been labelled as the UNESCO World Heritage Site. To read more about famous places in Thanjavur, check: http://www.transindiatravels.com/tamil-nadu/thanjavur/tourist-places-to-visit-in-thanjavur/
Ekambareswarar Temple
Photo by Hsarva, CC BY-SA 3.0
A temple which holds utter significance in Saivism is Ekambareswarar Temple. It is situated in Kanchipuram. It was also built during the rule of Chola dynasty around 9th century. The temple is managed by the Government of Tamil Nadu and is among the most visited temples of Tamil Nadu. To plan your trip to Kanchipuram, see: http://www.transindiatravels.com/tamil-nadu/kanchipuram/tourist-places-to-visit-in-kanchipuram
Kapaleeshwarar Temple
Photo by Aleksandr Zykov, CC BY-SA 2.0
Constructed in 7th century during the rule of Tuluva dynasty, Kapaleeshwarar Temple holds religious as well as architectural importance. In this temple, Lord Shiva is worshipped as lingam. It showcases the Dravidian architecture and attracts a large number of history lovers.
Meenakshi Amman Temple
Photo by Arian Zwegers,CC BY 2.0
Located in Madurai, Meenakshi Amman Temple was built in 6th century by the people who lived in the mystical Kumari Kandam. It was looted in the 14th century by a commander, Malik Kafur. Goddess Parvati is worshipped here and is also known by the name of Meenakshi. To explore Madurai at its best, check: http://www.transindiatravels.com/tamil-nadu/madurai/tourist-places-to-visit-in-madurai
Nellaiappar Temple
Photo by Simply CVR, CC BY-ND 2.0
Situated in Tirunelveli, Nellaiappar Temple is the abode to Lord Shiva's lingam avatar. It's been said that Pandyas built this temple in the 7th century. Spread across an area of 14 acres, the Tamil architecture revives the bygone era. The festival of Arudra Darisanam attracts a large number of devotees here.
Karpaka Vinayakar Temple
Built in 4th century, Karapaka Vinayakar Temple is located in Sivaganga district. There are ancient Agama texts inscribed on its walls as well. It is also known as Pillaiyar Patti Temple. Lord Ganesha is worshipped as the primary deity here as Karpaka with other deities as well.
Ramanathaswamy Temple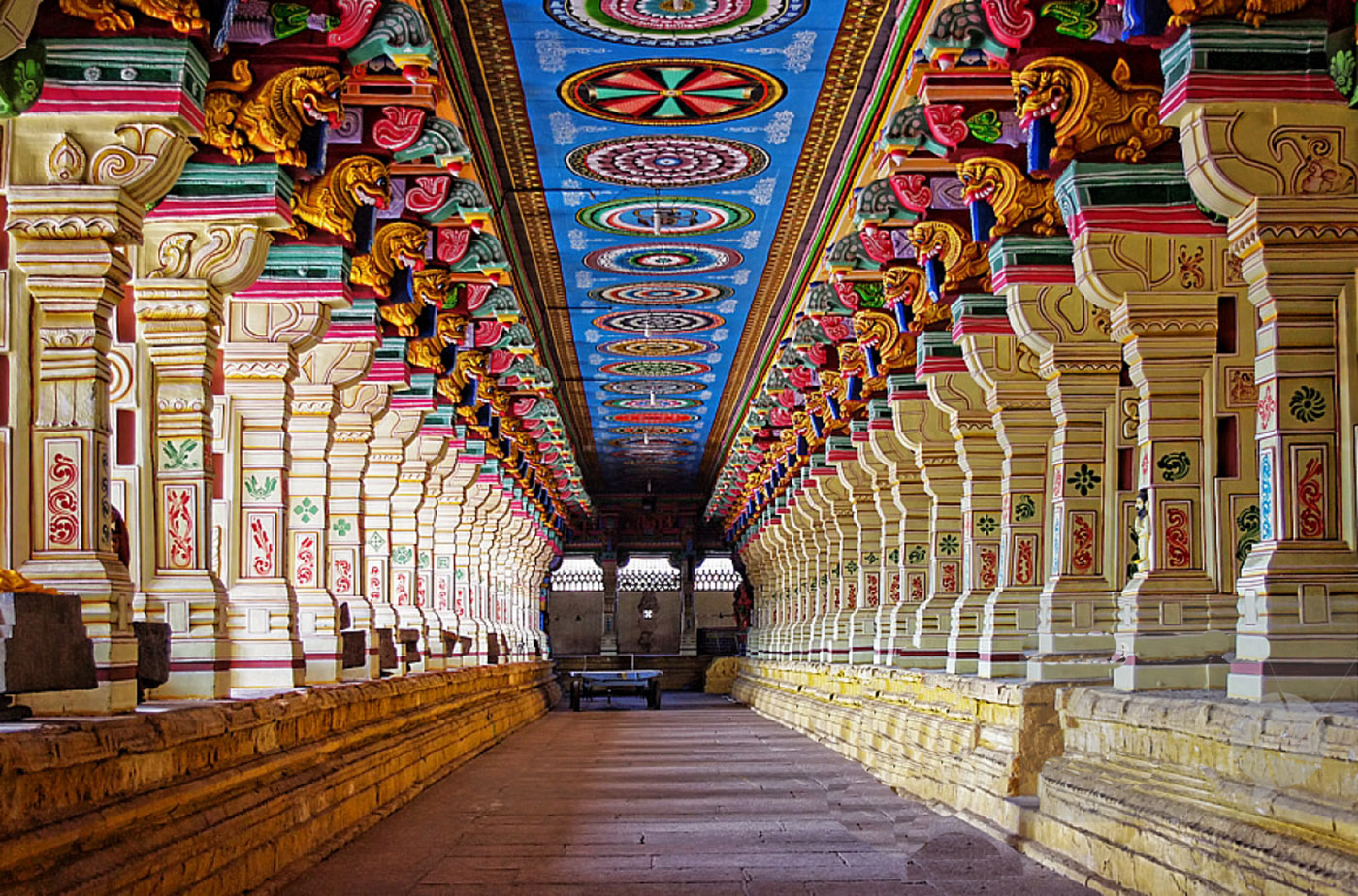 Built by the Pandya rulers, Ramanathaswamy Temple is located on Rameswaram island. Dravidian architectural style is used in the creation of this temple. Lingam is worshipped here, and some tales are famous regarding how Lord Ram created the lingam and worshipped it. This temple has the longest corridor in India. To read more: http://www.transindiatravels.com/tamil-nadu/rameswaram/tourist-places-to-visit-in-rameswaram/
Thanumalayan Temple
Photo by Vinayaraj, CC BY-SA 3.0
The followers of both Vaishnavite and Shaivite sects visit this temple to offer their prayers to the God. It was constructed in the 17th century and is quite known for its architectural style. It is located in the town of Suchindram. A festival named Teppam is celebrated here with utter delight.
Thiruchendur Murugan Temple
Photo by Kandaraghav, CC BY-SA 3.0
Located in Thoothukudi district of Tamil Nadu, Thiruchendur Murugan Temple is among the most visited temples. The inscriptions on the walls of this temple date back to 875 AD, and it boasts of its Dravidian architecture. The primary deity here is known as Senthilanathar.
Visit these grand temples to see the other side of India—away from the malls, hotels and westernized buildings. These temples have stayed connected to the ancient India and see a large number of tourists and devotees. Go to these temples and get more knowledge regarding the history while losing yourself in the architectural wonders of Tamil Nadu.
Author Bio:
Rohit Agarwal is a traveller and blogger. He owns and maintains the website Trans India Travels. He also writes for several other travel and tourism related websites. An architect by profession, Rohit loves to explore the ancient India. His love for travel has made him explore unique and ancient sites in India and across the world.