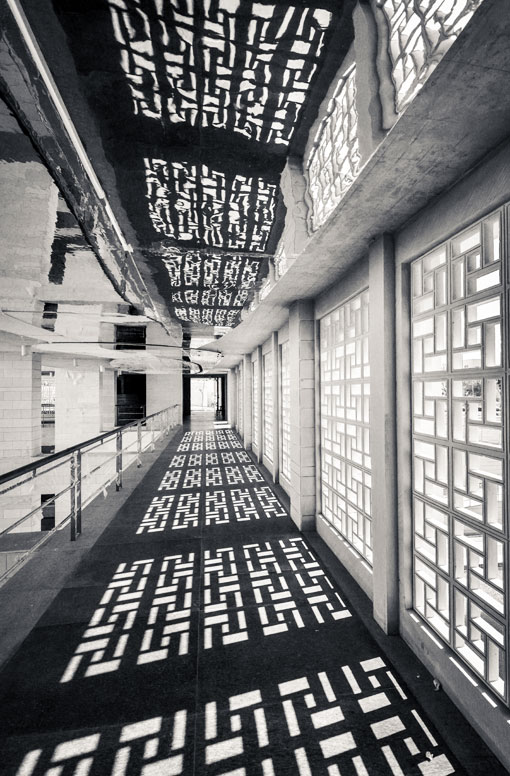 Project Name: Siddhpur Museum
Location: Gujarat-India
Architect: Jaydeep Bhagat
Architectural Photography By: Radhika Pandit
Contact Email: radhikapanditphotography@gmail.com
Website URL: Destination Photographers
Tell us a little about yourself: 
I grew up in Ahmedabad (Gujarat), and my area of work is currently photographing architectural sites, ranging from residential projects to corporate houses, hotels, heritage homes, archaeological sites, museums and industrial projects. Having worked with quite a few architects, ad agencies, builders, government bodies as well as private owners, I am lucky enough to have been featured in couple of local magazines and news papers like Archdaily, Times of India, Divyabhaskar, Sandesh and Gujarat samachar. Gujarat being my primary work region, I travel across states for architectural projects ranging from Madhya Pradesh to Karnataka.
[quote]I studied architectural conservation and photography at CEPT, which inspired me to chase the intricate work of architectural photography. [/quote]
What drew her to photography?
Photography was not her profession in the beginning. After she put up an exhibition in CEPT in 2013 January, her unique way of viewing a built form interested many architects who were looking for someone who they can trust to represent their work, and soon she started being approached by architects and designers to shoot their works. The combined knowledge of both architecture, as well as photography, ensured that her works acquired more and more recognition by architects.
[quote]The eye that an architect has and their sense for detailing forced me to push my limits every time. In every shoot, I insist on interviewing the architect/owner and performing a recce of the site before the final shoot. This, in my opinion, is the most important part of the shoot.[/quote]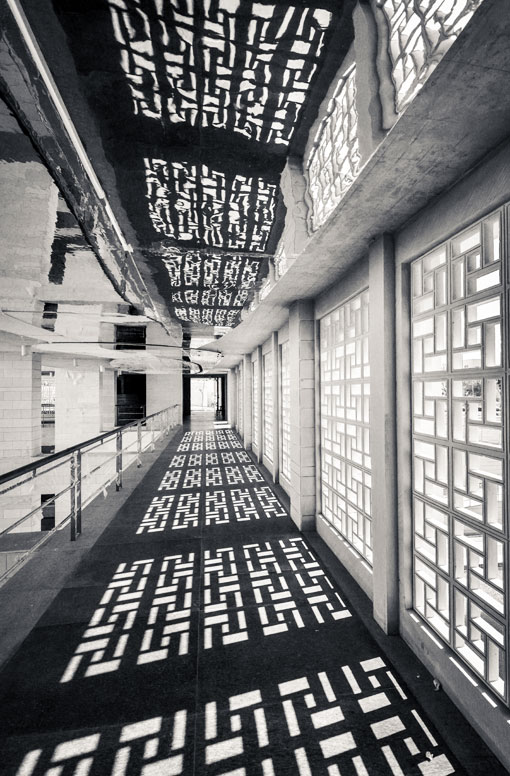 Which is the most exciting project you have worked on so far? 
There have been so many incredible projects. One that comes to mind is of a museum that I last shot in Siddhpur, which is located on the "banks" of the mythical river Saraswati. The place Siddhpur itself has deep religious and historical importance and the museum depicts that. It has been described in monumental scriptures like Rig veda, Mahabharat and it is believed by Hindus to be the most sacred and only place for the last rites of mothers in the entire nation, just like Gaya (in Bihar) is for the last rites of fathers. Right from the entrance to the axis to each spaces of the museum is well conceptualized and defined keeping in mind the geographic, historic and religious aspects.
What is most challenging part of being an architectural photographer?
Playing with the natural light is the most challenging part in the architectural photography. Sunlight is very distinctive in a place like India. It is very important to study the direction, and using natural light for the benefit of photography is very important. One needs to know where and when to shoot, in nice even light and also to play with extremely sharp and defining shadows.
Which camera do you use?
I use Nikon and Canon both. The Dynamic range of Nikon is fantastic; hence I use that for exterior shoots. I use two full-frame cameras: Nikon D600 and Canon 5D Mark III.
What is your next project?
I like to push my limits every time: in my next project, I am experimenting with virtual walk of the same museum.
What role does travelling have in your life?
Travel is my source of inspiration. Each and every new place I visit teaches me how to percieve something in a different light. It's like breathing fresh air: a must for any photographer to not only grow, but also to live.
How do you market or promote your work?
For me, word of mouth has always been the best way. People see my work and approach me. Besides that, I also make it a point to exhibit my works. Exhibitions give a scope to review my works, interact with different people and provide me with insights.
How photography has helped you explore yourself?
Photography came in my life just as a hobby and it was that stage of life where I had to take most important decision of my life- deciding my career. Partly driven by necessity and partly driven by want, I took a leap of faith into doing photography. Overall, even if I started it small, I knew it was my own conception. Photography has given me an opportunity to explore different horizons, keep pushing my limits, and encounter new challenges at new stages. Every project is a new ball-game; every architect has different aspirations for their project. It is a photographer's task to provide a bridge of communication between an architect's ideas and his work to the world. It's a job of finding and describing what the architect invents.
Whose work (Architect's) you would wish to shoot?
More than working for a particular architect, I have always wanted to shoot archaeological sites, monuments, monasteries, temples, and ruins for conserving Indian heritage, which is very rich. There needs to be a systematic documentation of these sites. If given an opportunity, I would love to dive into this field.
To see more works by Radhika Pandit, visit: Destination Photographers

Or contact Radhika Pandit at radhikapanditphotography@gmail.com
[author] [author_image]http://www.howarchitectworks.com/wp-content/uploads/2014/05/Radhika_Pandit.png[/author_image] [author_info]Radhika is an Ahmedabad based Architectural photographer and her area of work is currently photographing architectural sites, ranging from residential projects to corporate houses, hotels, heritage homes, archaeological sites, museums and industrial projects. [/author_info] [/author]