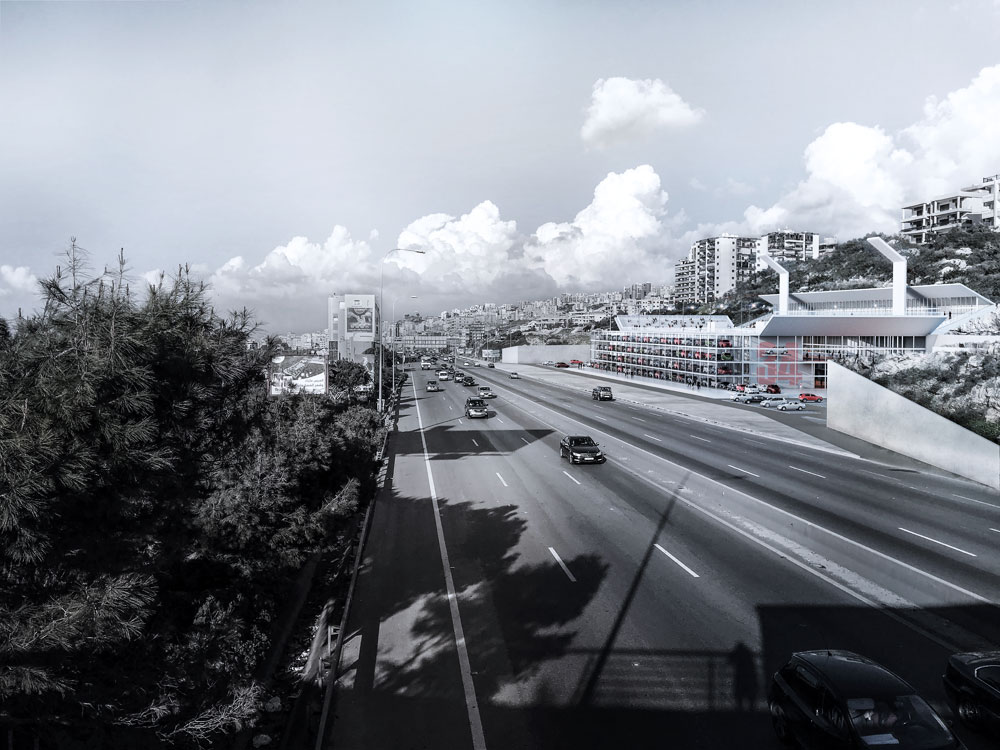 Project Name: Arena
Project Location: Khaldeh, Lebanon
Architectural Group: BAD. Built by Associative Data
Architects/Designers Name: Ali Basbous | Roland Bosbach | Noor Hajj | Antoun Rizk | Nikolas Argyros
Client: Nazem Ahmad
Project Completion Year: 2020
Total Area: 5500 sq.m.
Project Type: Commercial / Entertainment
Image Courtesy: BAD. Built by Associative Data
The Arena project, designed by BAD. Built by Associative Data, redefines the traditional singular branded car showroom with a dense cluster of exhibition spaces, compiling all car brands and complimentary services like banks, retail, F&B outlets in one space, and adding a rooftop arena for a diversity of car related activities with test tracks, performance and exhibition spaces.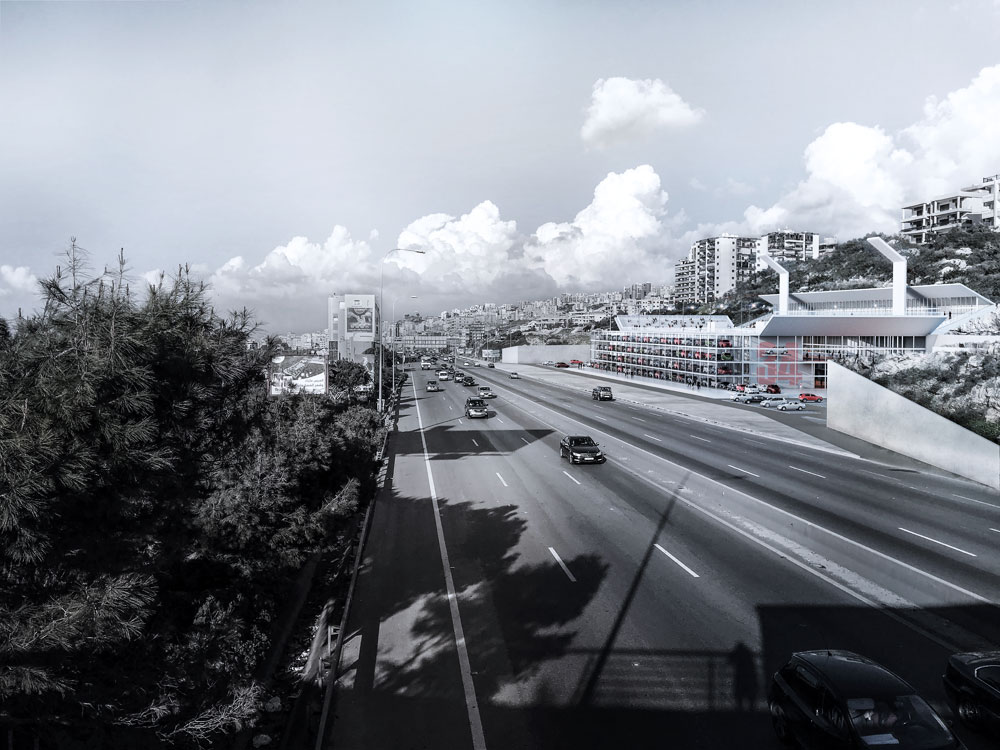 Located along the highway connecting Beirut with southern suburbs and affording panoramic views of the Mediterranean Sea, the building forms an iconic spark and marker along the highway with its expressive illuminated rooftop arena and car display shelf.
The building caters for twenty individual car showrooms and 8 motorbike showrooms with retail spaces and F&B outlets over expanding over an area of 5,500 sq.m.
[author][author_image]http://www.howarchitectworks.com/wp-content/uploads/2017/08/BAD_Logo.jpg[/author_image] [author_info]
BAD. Built by Associative Data
is a young international design and architectural practice with several offices in Spain (Barcelona), Dublin (Ireland), Lebanon (Beirut) and China (Chengdu). Our expanding list of international clients feature ongoing projects located in the Middle East, Africa and Asia. BAD's international team of talented designers combine the expertise of working at critically acclaimed offices throughout the world with academic roles teaching at some of the most vanguard architectural schools.[/author_info] [/author]