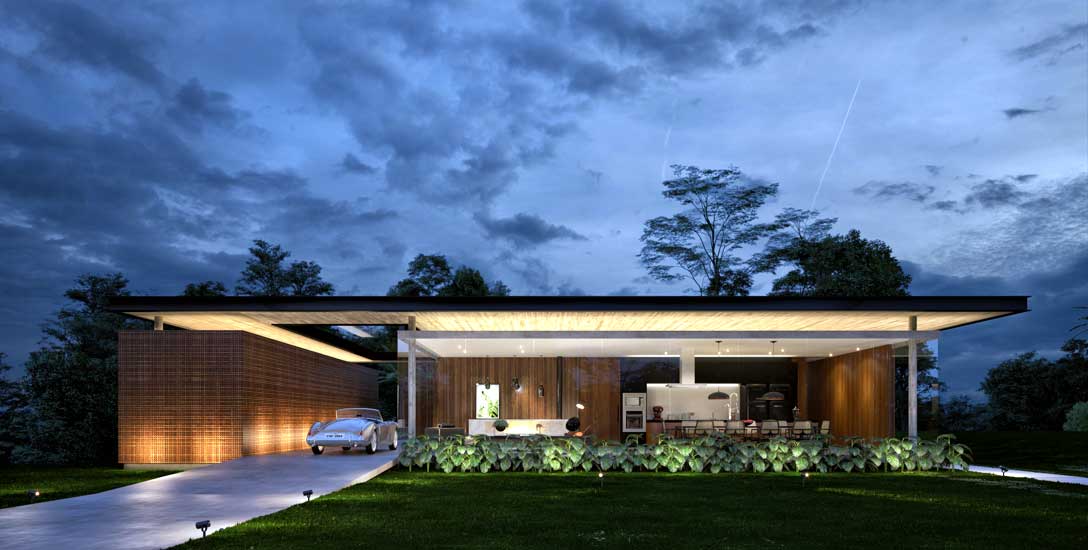 Project Name: CP House, Brazil
Architectural Group: Mauro Lacio Arquitetura
Project Location: Campinas, São Paulo, Brazil
Project Type:  Residential
Architects/Design Team: Mauro Lacio
Total Area:  6200 sqm
Built-Up Area: 318 sqm
Year: 2017
Photo Courtesy: Trama 3d Studio
[dropcap style="flat"]A[/dropcap] couple looking for refuge and tranquility in a proposal that combines green areas and the comfort of a country house. These were the basis for the project.
The idea was to create two blocks, in which one would have the social function of the house while the other the recreation area. These are strategically covered by a beautiful slab-garden, creating a space for the air to run over the blocks, reducing the temperature and at the same, creating a plastic effect of flying while receiving light.
Wooden slats coat the house and filter the sunlight, creating a formal unit and giving weight to the facade, artificial light spot and warm tones, give the contrast. Where the internal and the external are dialoguing through long glass panels, but it also allows privacy and comfort by braided wood.
The house is above ground level, a lower slab, slender and long ensure the lightness of the form.