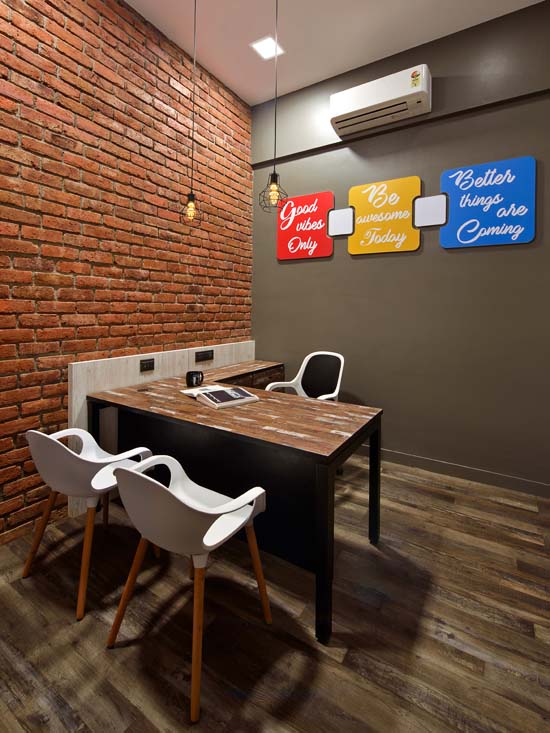 Project Name: Denim Factory
Location: Ambarnath – India
Typology: Office Space
Architectural Firm: FACILIS architecture and interior design studio
Architects/Designers Name: Ar. Vaibhav Shah
Project Completion: 2017
Image Courtesy: Facilis
The crafting of this office space for a denim washing was designed on the Industrial style of Interior design. Unconcealed, bare, exposed, obvious materials define this style. The material like denim is basically by nature very tough, rugged, raw & rough. "Nothing to hide" nature of denim matches the interior styling given to the office space.
Overall the democratic fashion i.e. Mantra of "Nothing to hide" is the central idea behind the creation of this office. This aids in the branding & visual merchandising of their product too.
The partition walls throughout the space are in exposed brick (in natural form ) and the partitions are finished in wooden textured fibre planks.
The office being a part of the industrial building, the room's widths & lengths are lesser than their heights which are brought down visibly by painting them in dark colour. Quotes defining the denims, its character, the fashion statement, the feel, the variety in styling are used all over the place. These quotes keep the grip of the whole denim character given to the office intact.
Extensive use of iron in the form of table stands, pendant lights, G.I. pipes as door handles & hooks add to the rugged look that resembles the " denim" character.