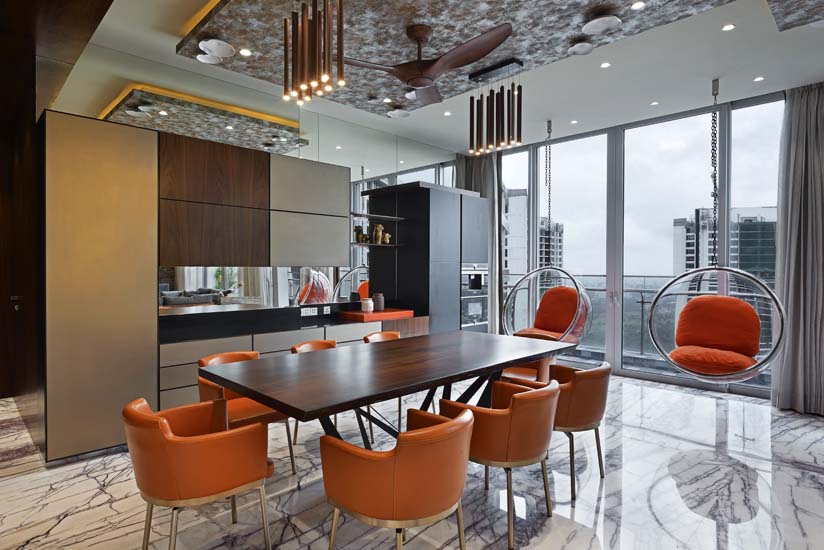 Project Name: Duplex at Oberoi Exquisite
Location: Mumbai – India
Typology: Residential
Architectural Firm: FACILIS architecture and interior design studio
Architects/Designers Name: Ar. Gauri Shah
Project Completion: 2018
Total Area: 3500 Sq.ft.
Image Courtesy: Facilis
The little brief that the client gave us included some visual preferences like kitchen to have European café elements, daughter's liking for honeybees, pink colour and son's favourite Ironman.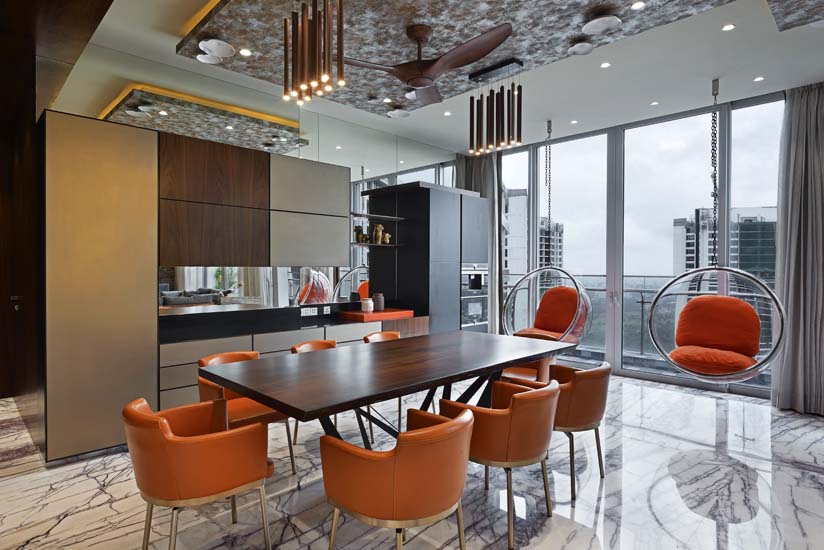 The house was expected to be functional, fully on automation by the house owners. The house needed to have bundles of storage and we were requested to use every inch possible for storage, still giving the house an open look.
In this duplex the vertical spaces were planned and designed in congruence with the layout. The floor, the vertical faces and the ceilings were conceptualized at one go.
Taking cues from the clients visual preferences the different rooms were conceptualized on different design concept.
Daughter's bedback had PVC sheets lasered in scanty arrangements of honey bees. One of the night table's back was given a pair of solid surfaces banana leaves. Same leaves were replicated in the ceiling.
Pink grid sprinkled the colour loved by their daughter. This pink grid also gave the much needed break due to the limitation of the size of the PVC sheets.
The paints, wood coats the sprays on the furniture are all eco friendly in nature. The lights used all over are energy efficient LED lights. The scenes designed in automation concentrate on saving energy.
The curtains, lights, ACs all are integrated with automation to save energy. Also salvaged veneer & laminates are used to develop designs & innovative elements.