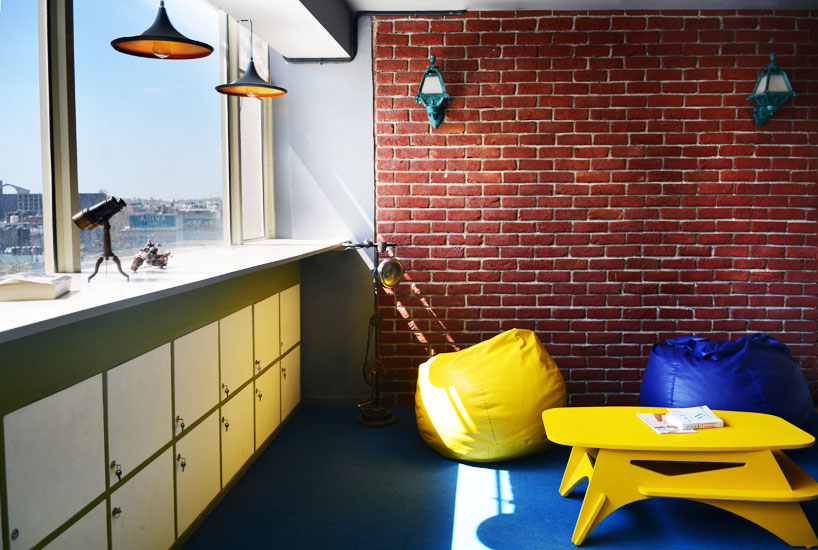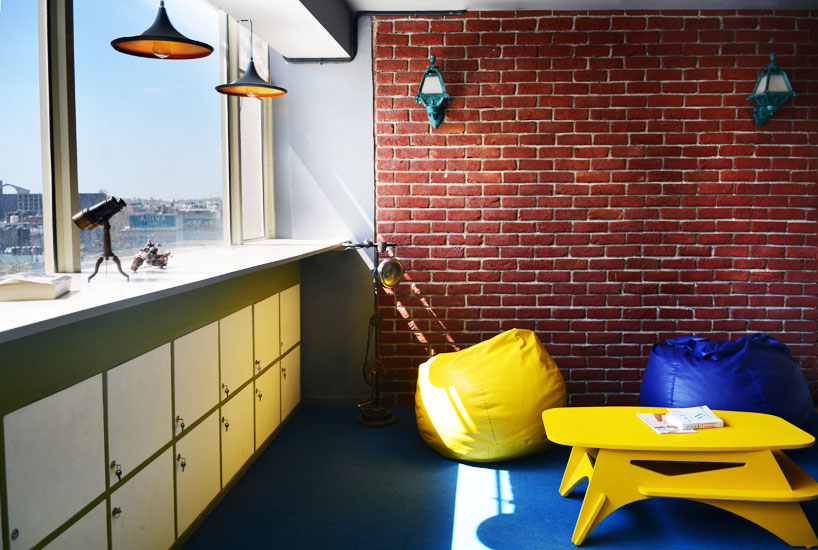 Project Name: Gray Office
Location: New Delhi – India
Typology:  Office Space
Architectural Firm: Orangewood Labs
Architects/Designers Name: Amit Bhatia, Aditya Bhatia
Client:  Senra Tech Pvt. Ltd.
Project Completion: 2018
Total Area: 1800 sq.ft.
Built-Up Area: 1800 sq.ft.
Image Courtesy: Amit Bhatia
[dropcap style="flat"]I[/dropcap]t's no secret that office design can either enhance or dampen the company culture. The roots of the firm are reflected through its brand, functions, and values. Our client – 'SENRA', a U.S based IoT (Internet of things) company, had a similar approach while expanding and setting up their new office in India. Thus, they wanted to create an environment that could define themselves and their business venture.
Area and Spaces
The 1800 sq.ft office, located in New Delhi, includes an entrance lounge, a breakout space connected with an open pantry, 20 open workstations, 1 conference, and 2 meeting rooms.
Concept
The office is designed on the concept of contemporary and industrial interiors, as per client's choice to create a minimal, raw and rejuvenating environment. The spaces are incorporated with open planning, simple and minimal detailing, seeking humble materials, sticking with cool colors and letting the natural light in. Thereby, executing a combination of practicality and creativity. For a raw and rustic feel, we picked cool shades of gray for the overall interiors and merged them with splashes of sophisticated blue, yellow and green.
Planning
In terms of layout, the office is divided into three zones, where the entrance lounge acts as the central zone segregating the working areas into two zones. The idea of the client, to educate the visitors about their venture once they enter, is conceptualized by providing museum-like-feel through a shelf where products developed by the company can be showcased in the entrance lounge area like of a museum with a display panel at the entrance lounge for presentations, followed by a semi-open partition designed in M.S and chipboard, to display artifacts and thereby enhancing the aesthetics. Another thought was to capture the maximum daylight penetrating through the two openings on the site. The interactive focus point created as a breakout space provides visual transparency, interactive connection, relaxation and wellness at the workplace.
In such a working environment, one might require a small refreshing space to grab a cup of coffee and for casual meetings. So the idea of a breakout space came in to picture connected with open pantry. And we used the carpet in blue color, in contrast with the grey scheme, very striking element in the space, with a backdrop of real raw bricks which adds the raw character into space.
Materials
Use of exposed brick wall as a backdrop, adds the industrial and refreshing character to space. Textures and furniture pieces express bold statement. The white and gray color theme portrays a sense of calm and composure, which when used in gray ceiling and carpets, infused with M.S. frame cabins and solid rubberwood furniture, creates a neat and balanced look. The overall office theme exhibits tranquility and harmony.
List of materials –
Flooring- Carpet and hardwood
Lights- Halomax Lighting
Toilet Fittings- Jaguar
Furniture- Orangewood Labs
Paints- Asian Paints
Tiles- Kajaria
Bricks- Jindal Bricks