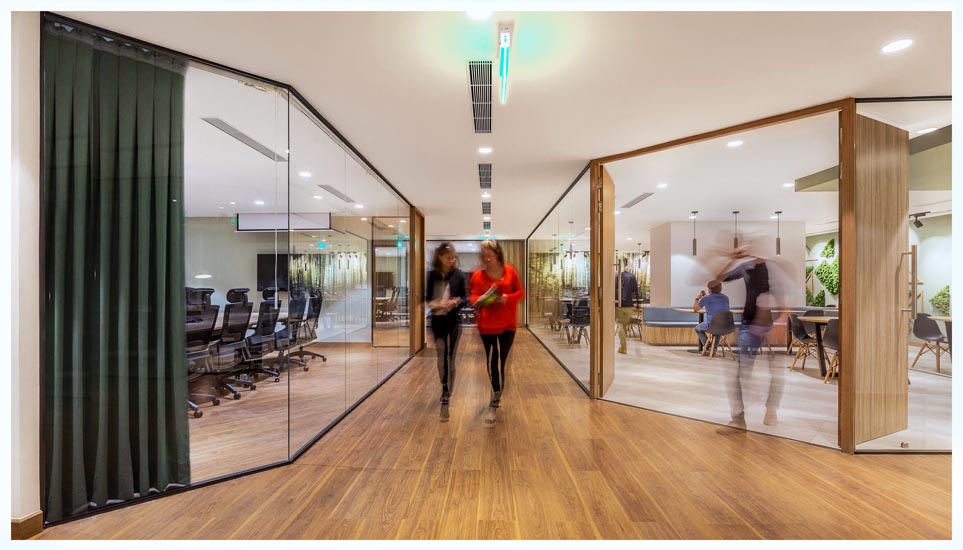 Project Name: Nomura Consulting Solutions
Project Location: Gurugram, Haryana – India
Architectural Group: ULTRACONFIDENTIEL
Principal Architect/Designer: Ultraconfidentiel Team
Client: Nomura Research Institute India Pvt Ltd
Project Completion Year: 2018
Total Area: 6500 sq. ft.
Project Type: Office Space
Image Courtesy/Copyright: Mr. Vibhor YADAV
For this Japanese Consulting Company based in the Business Hub of Delhi, we have developed a very cozy and home feeling atmosphere in which the employees have multiple location options to brainstorm and work efficiently.
The project is divided into two main areas:
One dedicated to the highly focussed tasks with large community wooden tables. And the other one, is a more living and creative area, offering traditional meeting spaces, as well as a library with lounge seating arrangement, an organic cafeteria with frozen moss panels along with a giant & immersive wallpaper which helps to disconnect.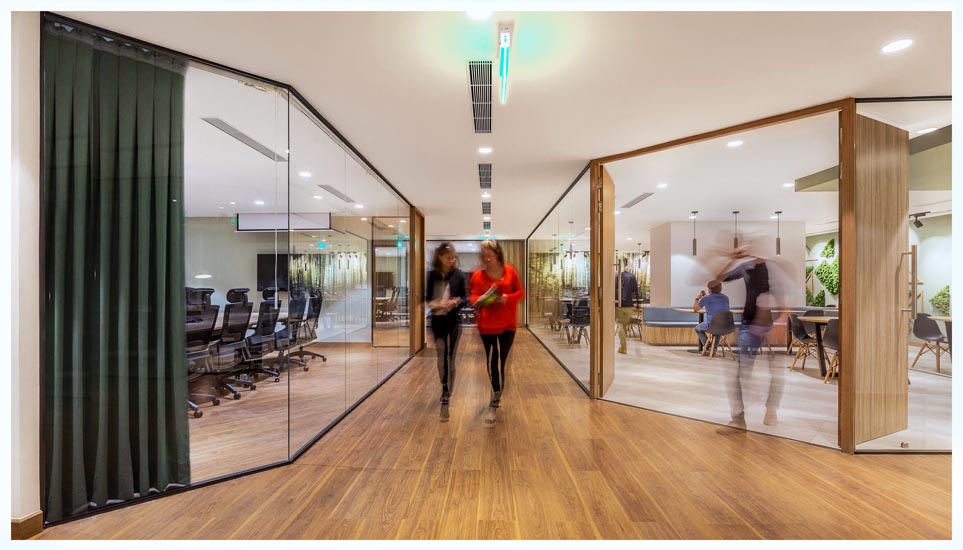 The color palette has been carefully selected around a family settled greens to bring freshness and emphasize the purpose of each room.
In short words, this is a chic and cozy workplace where people will enjoy their working.
.Ultraconfidentiel is a creative design and architecture firm having its headquarter in New Delhi, with offices in India and France. We work on various scales projects such as offices, showrooms, hotels, restaurants, with an accurate and creative approach based on space and flow optimization.