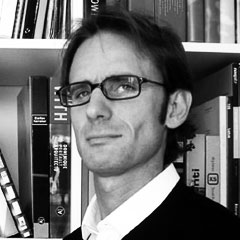 [dropcap]D[/dropcap]onner Sorcinelli Architecture  is an international architectural design office based in Italy, dedicated to create innovative projects.
Founded by architects Luca Donner and Francesca Sorcinelli, the Studio pays particular attention to the theme of sustainable and affordable architecture in all its variants, based on experimentation and research in various fields like Architecture, Planning, Landscape, Interiors and Design.
Francesca Sorcinelli and Luca Donner 
The research into new architecture typologies and solutions, applied to this themes is represented through various projects developed by the DoSo in a number of countries such as South Korea, USA, Canada, Italy, Finland, UAE and Saudi Arabia.
Luca Donner is Adjunct Professor of  Architecture and Urban Design at University of Padova and previously taught at Universities of Ferrara, Udine and Brescia. He lectured at various Italian and foreign Universities such as International Congresses.
Francesca Sorcinelli is Assistant Professor of Architectural and Urban Design at the University of Udine, Faculty of  Architecture.
[note color="#e1e1e0″]
Donner Sorcinelli Architecture
Via Roma 51
31057 Silea (TV), I t a l y
Phone | FAX +39 0422 363551
Skype: dsarchitetti
studio@donner-sorcinelli.it
www.donner-sorcinelli.it[/note]
Principal Designer/Founders
Luca Donner
Francesca Sorcinelli
Specialization
Architecture, Planning, Landscape, Interiors and Design
[learn_more caption="Awards in International competitions"]
Social Housing Quarter -Capoluogo Area, Piazzola sul Brenta (Italy) – 1st prize
Social Housing Quarter -Presina Area, Piazzola sul Brenta (Italy) – 1st prize
Design Beyond East and West- Seoul (South Korea) – 1st prize
International Design Competition for Modern Saudi Houses, Affordability and Sustainability– Riyadh (Saudi Arabia) – 1st prize
Retraining urban environment in the Centre of S.Elena, Silea (Italy) – 1st prize
Detailed Masterplan in Montebelluna (Italy) – 3rd prize
School Campus in Carbonera (Italy) – 3rd prize
International Competition "Your Absolute" for a residential Tower, Mississauga (Canada) – Honorary Mention
International Competition "Daejeon Urban Renaissance" for a Masterplan, Daejeon (South Korea) – Honorable Mention.[/learn_more]
Their projects has been published in various international magazines and presented in various exhibitions in Italy and abroad: Architecture Venice Biennial, Miami Biennial, Young Italian Architects Biennial, Houston Architecture Center, The Architecture Foundation London, Van Alen Institute of New York, Louisiana Museum of Modern Art, Humlebaek  and  Museum of Architecture Moscow.
DoSo also won-
Cityscape Architectural Review Award 2006, Dubai (UAE),
SAIE selection Awards 2009  (France)
20+ 10+ X World Architecture Award 2012 (France),
MA Prize 2011 for  residential projects
Received an Acknowledgement Prize at Holcim Awards for sustainable constructions (Africa and Middle-East region) in Johannesburg (South Africa) during 2005
Listed Projects