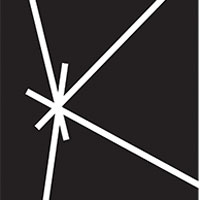 Kendle Design Collaborative is proud to office at the Ellis property on Cattletrack Road. Far from the typical office environment, the Ellis property is an artist's sanctuary hidden among the trees in Scottsdale. Originally homesteaded by George Ellis in the 30's, the Ellis property is a serene refuge rich with hand-built homes and studios, 3 of which are now on the national historic registry. The entire property is full of history and art. Philip Curtis (co-founder of the Phoenix Art Museum) produced every major painting of his career here at the Ellis property. Visiting foreign dignitaries and artists frequently stayed here to be connected to the Phoenix art scene. Moreover, nearly any type of art one might think of has been produced here at one time or another; sculpture, paintings, photography, drawings, metalwork, bronze work, ceramics, costuming, puppetry, illustration, dance, woodwork, race car, and small airplane construction all have been done here. This tradition continues and the work of the resident and visiting artists is continually on display in the gallery. Kendle Design Collaborative is proud to make its creative contribution here amidst the peaceful setting that is the Ellis property.
Kendle Design Collaborative offers the finest in design sophistication and creative problem solving for a wide range of project types. Our residential work is warm and contemporary, offering great designs for both new constructions and remodeling projects. For our commercial work, we offer solutions that make the best possible use of the project site, combining economic practicality and handsome composition. Our mixed-use designs create magnificent locales that are sure to flourish.
At Kendle Design Collaborative we take great care to guide our clients through the design, approval, and construction process. In this spirit, we work to understand project constraints, communicate effectively with all involved parties and provide the most complete and accurate documents possible. We believe that a great work of architecture is one that artfully addresses the dreams and realities of the built environment.
Kendle Design Collaborative
6115 North Cattletrack
Scottsdale, Arizona 85250
Ph: 480.951.8558
Mail at:  brent@kendledesign.com
Website: Kendledesign
Specialization
Architecture
Interior
Landscape
Mixed Use
Remodeling
Listed Projects