Project Name: Green Deer (Huts)
Location: Sigma-1, Greater Noida, UP, India
Typology: Residential
Architectural Firm: Architects Atelier
Instagram: Architects Atelier
Architect/Designer: Ar. Mamta Saini & Ar. Gaurav Saini
Client: DYUMN ENTERPRISES LLP
Project Year: 2019
Total Area: 836 Sq.m.
Built-Up Area: 245 Sq.m.
Image Courtesy: Ar. Gaurav Saini
In this fast-paced world, the ability to escape, to slow down and to live in the moment is relished. Green Deer (huts) is an attempt to pioneer the same. Meticulously landscaped spaces accentuate this natural setting while merging itself into the built space.
As a weekend getaway, it offers experiential travel. The visitor has a splendid chance to encounter the simple way of living while enjoying the modern of the amenities.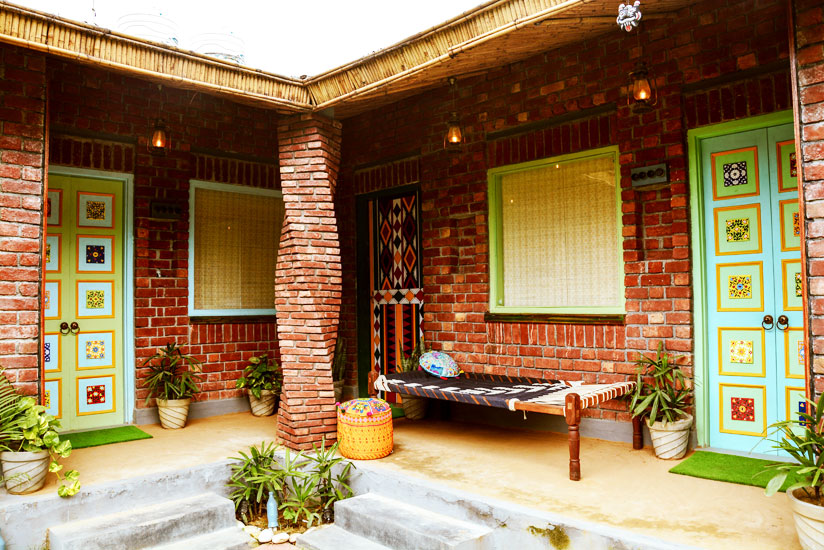 This site meets four main objectives. First, the site enhances the connection between human and nature. Second, Green Deer (huts) offers an authentic experience of the life of rural India in its true form. Third, the architecture of the building reflects the cultural heritage of Indian art. Fourth, it is an effort not a result to go back to the basics of architecture.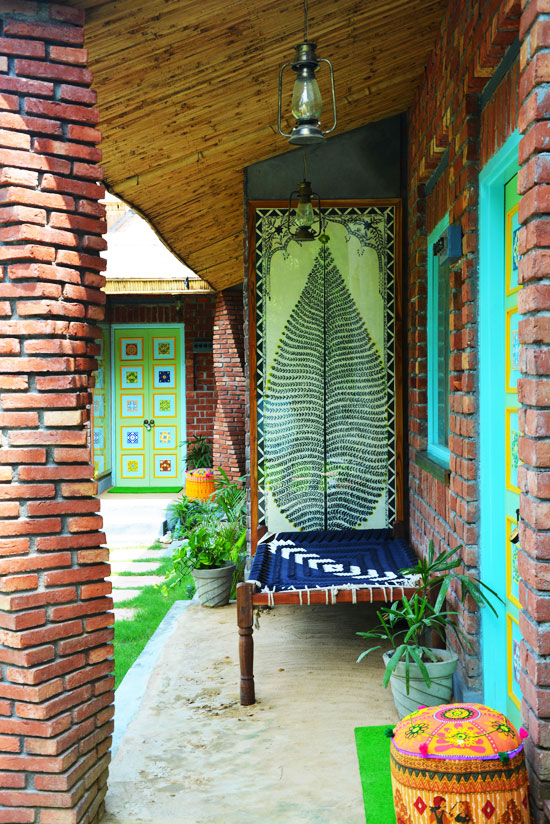 In Green Deer (huts) the open, semi-private and private spaces are of a great play in design, as they maintain the privacy and provide an enclosure within the arena while interweaving spaces into each other. The courtyard concept of the project majorly plays the role in connection and inter-connection of the spaces.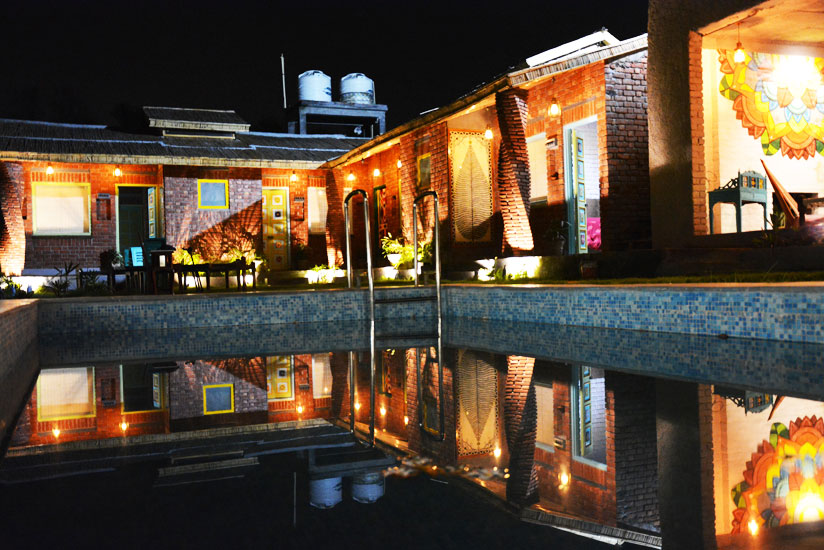 This project is designed to fulfill the basic need of the user without any complexity. The arrangement of spaces is planned in such a way that it doesn't overlap the movement of activities.
This is a quest of ideas and incorporation of raw materials in their true form to provide the seeker a view of the subtle lushed panorama. Everything from the doors to the wooden furniture to the artifacts, provide a glimpse of the former times.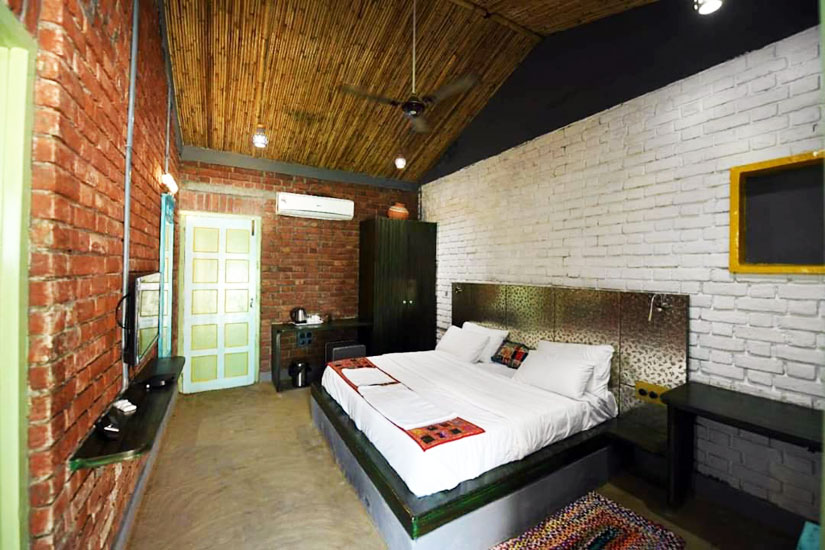 Architecture without art is incomplete. Every nook and corner of Green Deer (huts) is exuberantly filled with art pieces that showcase the diverse culture of the nation. The customized furniture with basic finishes and forms becomes a point of attraction of the project.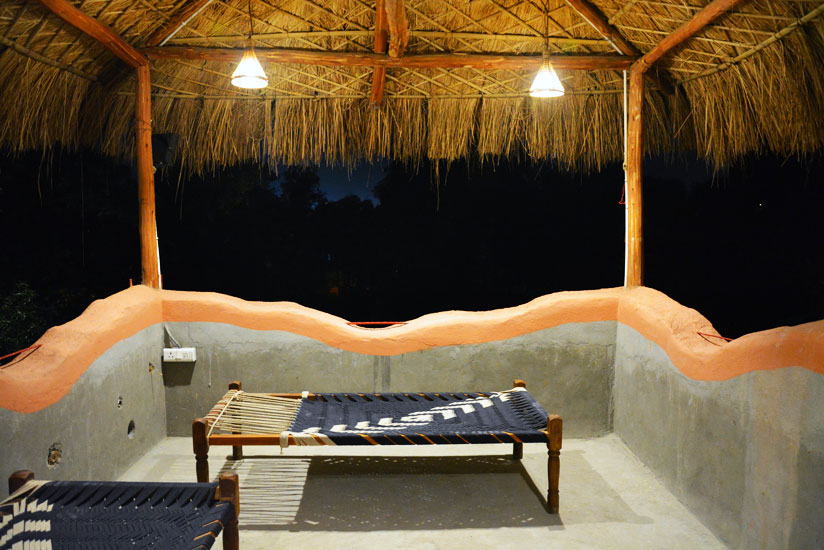 The design of Green Deer (huts) is sensitive to the social needs of the user in terms of interactive spaces like verandah, machaan, etc. This design at first look reflects the sensitive perception of the architect towards nature and environment.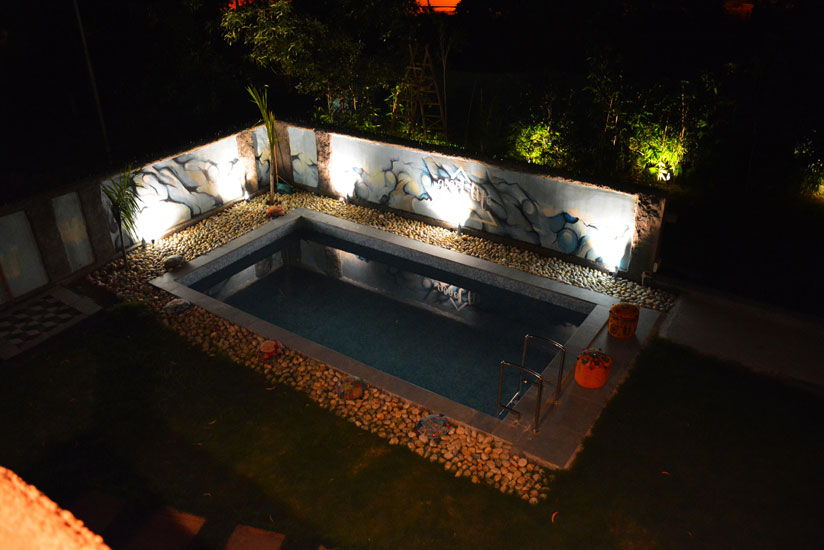 It is evident that the amalgamation of vernacular and modern architecture can offer an improved adaptation to the local climate.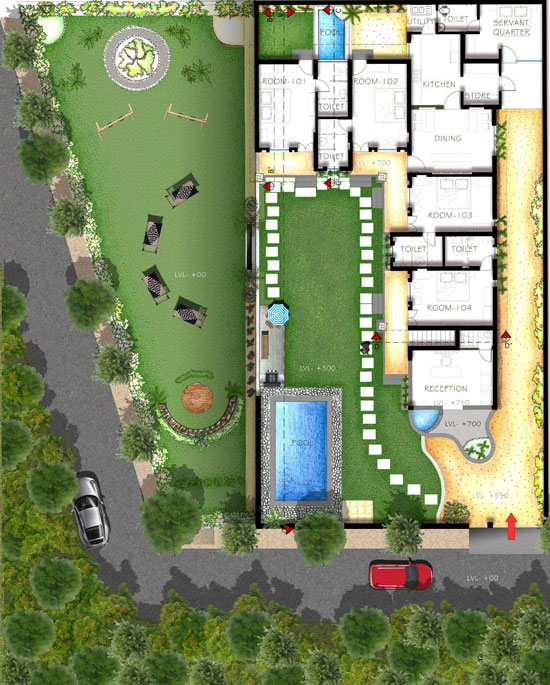 About
Architects Atelier is a Greater Noida based firm found by Mamta Saini and Gaurav Saini in the year 2004 with the vision of exploring architecture in the real world. Architects Atelier is driven by the pursuit of excellence in services and quality. Through our architectural projects, we always try to unfold different modernities in Architecture considering the human scale as indefinite and inevitable.
Website: Architects Atelier
Instagram: Architects Atelier