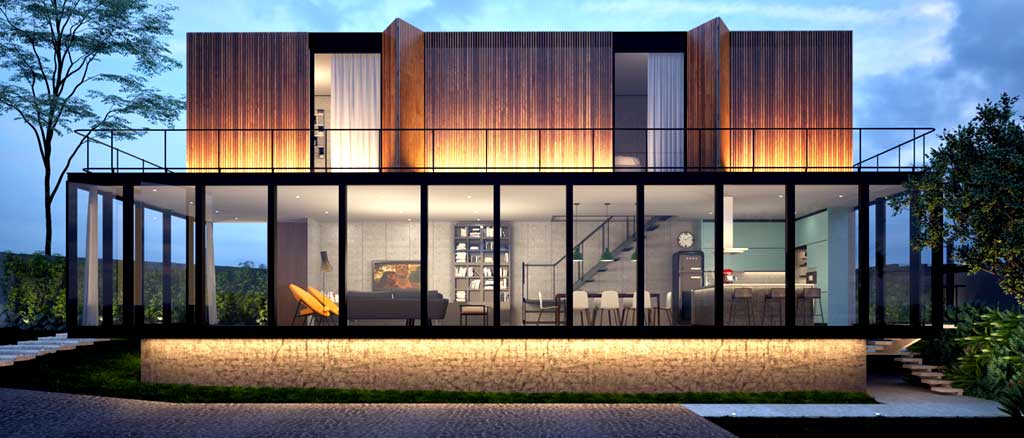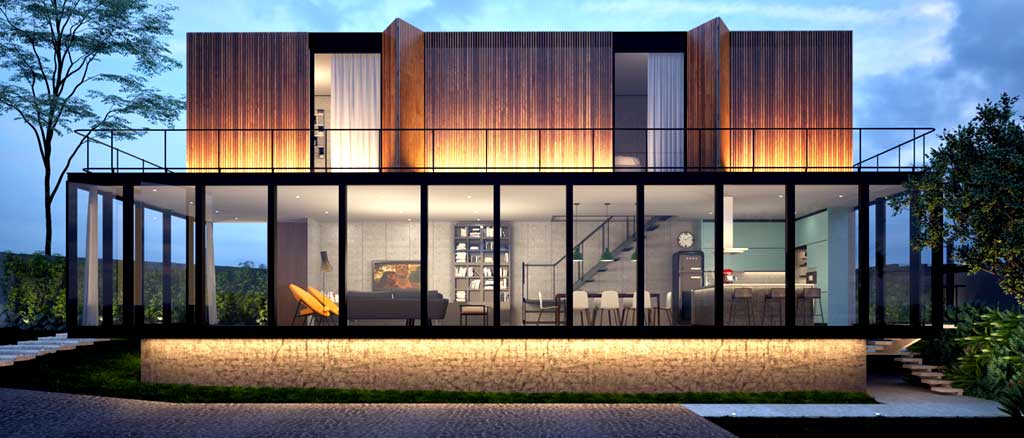 Project Name: SM House, Brazil
Architectural Group: Mauro Lacio Arquitetura
Architects/Designers: Mauro Lacio
Project Location: São Paulo, Brazil
Project Area: 300sqm
Built-Up Area: 170sqm
Project Type: Residential
Project Completion Year: 2016
The SM house is a unifamiliar residence located in São Paulo, Brazil. The challenges to its implementation were connected to a 3 meters ground depression between the extremes of the lot. This enabled the communication among the house and the horizon.
Composed by one concrete box which lifts the construction to the baseline of the street, solving the unevenness of the ground and giving contrast to the metal glass box that holds the social area resulting in integrated ambients, speaking directly to the outdoors, through the glass panels. The top of the house consists in the intimate part of the couple and their two children.
The idea was to create a lath-wooded-box, which allows the filtering of the daylight and the creation of transparency at night, without the loss of privacy. The volumes open and close according to their uses. Privacy and socializing alternates in empty and full, light and opacity.


The materials used were concrete, wood and metal. On the ground floor, two horizontal concrete volumes got glass panels finished in black metal and metal beams. The vertical rods are responsible for distributing loads of the structure.
The upper floor has its perimeter with metal beams, locks in concrete and wood, allowing large spans. The lighting shows the difference in volume and texture of materials. Underground, indirect lights convey the sense of the concrete base detachment, while at the first floor, the idea that is floating over the house.