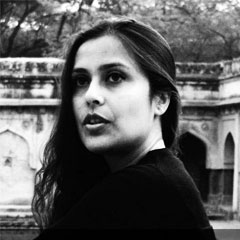 [dropcap]A[/dropcap]bha Narain Lambah Associates is a leading firm in India, specializing in Architectural Conservation, Building Restoration & Retrofit, Museum Design, Historic Interiors, Preparation of Urban and Regional Level Conservation Management Plans, Conservation Assessment Studies, Urban signage and Street furniture. The firm has won 8 UNESCO Asia Pacific Awards for conservation projects (the largest number won globally) including the Award of Excellence for the 15th Century Maitreya Buddha Temple at Basgo, Ladakh and Award of Distinction for Mumbai University's Convocation Hall in 2007.
The principal architect Abha Narain Lambah has a Masters degree in architectural conservation from the School of Planning & Architecture, New Delhi with 20 years experience in the field. She has been awarded the Sanskriti Award, Eisenhower Fellowship, the Attingham Trust Fellowship and Charles Wallace Fellowship and has been a consultant to ICCROM, UNITAR, World Monuments Fund, Global Heritage Fund, Archaeological Survey of India and various state governments and organizations. She has authored various books on Architectural History & Conservation.
The architectural practice has focused on historic sites all over India ranging from Buddhist monuments in Ladakh, Nainital Raj Bhawan and the Viceregal Lodge Shimla in the North, to medieval monuments in Hampi and Hyderabad in the South, early 20th century structures in Santiniketan and Kolkata and the ancient site of Sishupalgarh in the East to Victorian Buildings in Mumbai. Projects range from preparation of management plans for ancient sites such as Ajanta, Lothal and Sishupalgarh Forts to the restoration of medieval sites in Ladakh, Hyderabad and Hampi. In Mumbai, the firm has been involved in the restoration of 19th century public buildings such as the Municipal Head Office, University Convocation Hall, Crawford Market, Old Secretariat, Sir JJ School of Art, Bombay High Court, Royal Opera House and Asiatic Library as well as banks such as Tata Palace (Deutsche Bank), HSBC, Bank of India and Central Bank.
The studio has worked on many museum projects across India, from Mani Bhawan Gandhi Sangrahalaya and the Prince of Wales Museum in Mumbai, to Chowmahalla Palace Museum in Hyderabad and Jaivilas Palace in Gwalior. It has domain expertise in Museum & Gallery Design as well as masterplanning for museums. The practice has been involved in regional and urban conservation plans as well as urban design interventions and street scaping for Government, Municipal and Corporate clients.
[note color="#e1e1e0″]
Abha Narain Lambah Associates
201, Amrit, B Wing, Carter Road, Khar West,
Mumbai 400052-INDIA
Phone | +91-11-22 64520183
abha@anlassociates.com
www.anlassociates.com[/note]
Principle Architect
Abha Narain Lambah
Specialization
Architectural Conservation
Building Restoration & Retrofit
Museum Design
Historic Interiors
Preparation of Urban and Regional Level Conservation Management Plans
Conservation Assessment Studies
Urban signage and Street furniture
Listed Projects
– No projects listed yet-