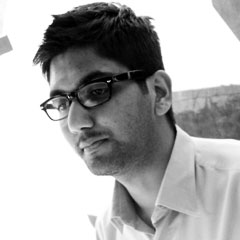 [dropcap]A[/dropcap]t Atelier Adish Patni we believe architecture and design is a process of constantly examining, analyzing and re-interpreting reality. It has provided the opportunity to investigate man's essence and to attempt to fathom his nature.
We have come to understand architecture and design as the communication of story – an ancient practice of transmitting experience. At the core of these experiences are the things we have in common: familiar yet unique vocabularies, values and beliefs, all of which synthesized in language and craft.
[quote]Architecture is fairytale presented in the language of the tectonic. It is didactic and the fantastic, made real by the physical and phenomenological. It is the theatrical and the mundane, the sublime and the simple. [/quote]
Architecture has to address some of the most difficult questions that we face today, yet can rely on man's imagination, his past, and course his penchant for storytelling for guidance and inspiration.
The Studio is an investigation of storytelling in architectural through process. We are involved in projects ranging in scale from small built furniture to large multi-story buildings. The studio focuses on select projects. This is keeping with the belief that a creative clarity and the highest degree of construction quality are only achieved through close control and involvement.
Architects/Partners:
[note color="#e1e1e0″]
Atelier Adish Patni, Bangalore
72/117, 36th Cross, 6th Main , 5th Block Jayanagar  Bangalore
Phone | +91-9880011105
adishpatni@gmail.com
www.adishpatni.com
[/note]
AWARDS / HONORS:
Nominated as Worlds Top 100 Young Architects – ArchiPrix , Netherlands
Young Turks – Antarya Journal IIID  Publication
Namma Metro Competition – Winner
Specialization:
Architecture | Interior Design | Art
Year of Establishment: 2009
No. of Employees: 4
Do your offer Student Internship: Yes
Listed Projects:
-No project listed yet-