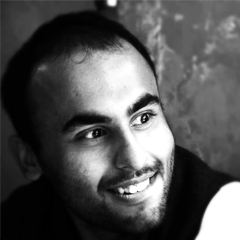 [dropcap]B[/dropcap]eing a fundamental alphabet of the spatial language of architecture, CHAUKOR signifies a planar frame that encapsulates space.
Chaukor  is an architectural practice founded by architects Tejeshwi Bansal and Nilesh Bansal that features an integrated workshop where architects, artisans and skilled craftsmen communicate and work along a common design philosophy.
While working with a philosophy that "anyone can design"; at Chaukor, we encourage people to interact, understand and explore space that is framed within our built-environment.
[note color="#e1e1e0″]
Chaukor Studio
C-15, sec-65, Noida (U.P.)-201301-INDIA
Phone | +91-9899004415
mail@chaukorstudio.com
http://chaukorstudio.com[/note]
Principle Architect/Founders
Nilesh Bansal
Tejeshwi Bansal
Specialization
Architecture
Interior Design
Landscape
Established in Year – 2010
Student Internship Offered? – Yes
Listed Projects
– No projects listed yet-