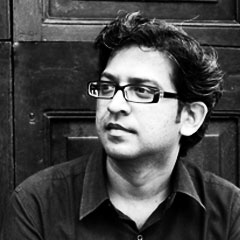 [dropcap]A[/dropcap]s a professional practice, DCOOP aims at bridging the gap that exists between concerns of 'pure' design, the contingencies of construction and sensitivity to the requirements of the user.
It is an appropriate response to its particular Reality that gives each DCOOP project a unique sense of identity.
Pragmatically planned, meticulously put together, subtly fine-tuned to stimulate the senses; our projects are characterized by their refined proportions and a sense of balanced restfulness.
At the core of our work is the belief that architecture should be constructed well, it should function well and it should look and feel beautiful.
The DCOOP studio runs on the energy of a talented team of inspired young people who work closely with the principals on each project, supported by a team of experienced contractors and consultants.
The process of working on every project is a deeply engaged exercise as multiple possibilities are explored, designs developed, model studies made, and material studies undertaken to arrive at apt design solutions. These are then taken through the construction process with as much commitment on site.
The DCOOP studio is located in a revitalized building in the heart of old Mill lands of central Mumbai. It has a tall roof with wooden rafters, an old world charm and an intimate atmosphere inspiring creativity.
Quaid Doongerwala studied architecture at the School of Architecture. CEPT, Ahmedabad. Before embarking on his independent practice he worked with architects Geoffrey Bawa (Sri Lanka) and Rahul Mehrotra (Mumbai). and designer Andrea Anastasio.
Quaid's interest in the visual and spatial experience of Mumbai's urbanity has involved the DCOOP studio at many levels. This engagement has evolved from a simple documentation project to multiple media explorations including film, publications, exhibition panels, and most recently, an art installation.
Quaid is visiting faculty at the Kamla Raheja Vidyaneedhi Institute of Architecture (KRVIA) in Mumbai and has been a member of the jury at several architecture colleges in the country.
Shilpa Ranade trained in Architecture at CEPT, Ahmedabad and did her M.A. in Cultural Studies at the University of Arizona, Tucson. Since the time she cut her teeth as a junior architect at Rahul Mehrotra Associates, Shilpa has enjoyed being simultaneously involved in design and research projects.
She is an Associate of PUKAR (Partners for Urban Knowledge. Action and Research) and has been involved with the seminal Gender & Space Project (www.genderandspace.org). She has co-authored a book on women and public space in Mumbai to be published by Penguin Books India in 2010.
Shilpa's writing on architecture and on gendered spaces has been published in various books academic journals and professional magazines. She has taught architecture and humanities courses at various colleges in the city.
[note color="#e1e1e0″]
DCOOP
1st Floor, Eastern Metal Works,
102 Dattaram Lad Path, Kala Chowki,
Mumbai-INDIA 160022.
TeleFax| +91-22-24706945
mail@dcoop.in
www.dcoop.in[/note]
Architects/Partners
Quaid Doongerwala
Shilpa Ranade
Specialization
Architecture
Interior Design
Planning & Research
Product Design
Listed Projects
– No projects listed yet-