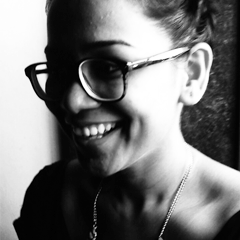 Name of the Architect/Artist: Deepshikha Jain
Location:  Mumbai, India
Contact Email: info@deepshikhajain.com
Website URL: www.deepshikhajain.com,
http://deepshikhajain.tumblr.com
[dropcap]D[/dropcap]eepshikha Jain is a Architectural, Industrial and Travel Photographer from Bombay, India. After graduating in Architecture from Bombay, she pursued a Master's in Photography from Paris. She can easily be seen as a hybrid, having embraced one world without abandoning the other. Having a flair for Travel and Architecture/ Infrastructure she has traveled across the Indian sub continent and parts of Europe and the UK, some times just to see why a certain piece of Architecture/ Infrastructure was so rated and at times to be mesmerized by it.
Exhibitions:
2012
Part of a conference on 'Architecture and our city', alongwith prominent architects – Brinda Somaya and Mustansir Dalvi, hosted by Avid Learning in collaboration with Studio X and Timeout India.
2011
Group show, V U E, Wahington D.C, U.S.A.
Solo show, The Kala Ghoda Gallery, Bombay, India.
Solo show, Studio X, Bombay, India.
2010
Group show, Chambre Avec Vues, Paris, France.
Publications:
Domus, Feb 2012 (cover, photo essay and story)
Indian Architects and Builders, March 2012 (photo essay)
To see more works by Deepshikha Jain, visit her website: www.deepshikhajain.com, http://deepshikhajain.tumblr.com
Or contact Deepshikha Jain at: info@deepshikhajain.com