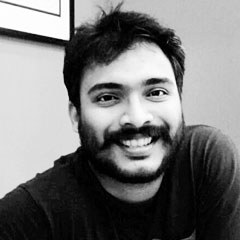 [dropcap style="flat"]F[/dropcap]oliage began in march 2004 with architect Arun Vidyasagar as the design team leader. The office is located in Kadavanthra, Kochi, Kerala, India. We have grown through the years of history we have. Right from the beginning, we've been involved with conceptual design development, spatial planning, interior managements, furniture design at various levels. Initially the firm started with small renovation and restoration works. This involved in study of materials, sustainable architecture methods, so as to reduce the cost implications to the minimal.
All projects conceived with us are planned to be completely eco-sensitive and conforming to the earths rules of peaceful coexistence with respect to mutual life.
[note color="#e1e1e0″]
STUDIO ADDRESS
Foliage Architects
60/744 A, Koithra Road,
South Panampilly Nagar, Kochi – 682 036.
Phone | +91  484 231 5195  |  +91 484 401 1595
[divider]
OFFICE ADDRESS
Foliage Architects
'GOKUL' , 28/2975, Elenjeri Road,
Kadavanthra, Kochi – 682 020.
Phone | +91  484 231 6489
arun@foliage.org.in
www.foliage.org.in[/note]
Architects/Director
Specialization:
Our projects range from renovation – rehabilitation – restoration to residential buildings, mass housing, commercial buildings, institutional and hospitality designs. Our project team comprises of architects, planners, landscape experts, project planners, engineers, site engineering – implementation experts.
Year of Establishment: 2004
No. of Employees: 17
Do your offer Student Internship?: Yes
Listed Projects
No project listed yet.