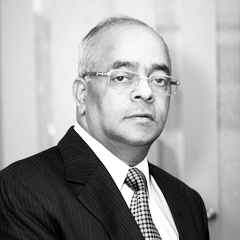 [dropcap]G[/dropcap]ian P Mathur& Associates Pvt. Ltd. (GPM) is a leading design firm providing comprehensive architectural, engineering and project management services. At GPM, we aim to offer economical and efficient total project consultancy services for architecture and urban development including structural & civil engineering, sanitary, water supply, electrical, HVAC, interiors and landscaping services. A committed project management department ensures smooth operation and appropriate execution on site. Our knowledge sectors are geared up to work qualitatively on a strict time- schedule basis, which has enabled most clients to keep coming back to us repeatedly. Today the firm is proud of having completed numerous commercial projects in Delhi and NCR, that are running successfully.
The firm has also completed over 40 industrial, 15 institutional, 4 infrastructure and 5 group housing projects. At GPM, we are passionate about architecture and believe in excellence throughout the design process. This belief is reinforced through the firm's culture, which actively encourages personal expression and creative thought. Our in-depth knowledge of local markets, skills as designers; and client-focused outlook, all contribute to the creation of unique, innovative buildings, which respond not only to the stakeholders' needs, but also to the context, culture and climate.
The firm was established in 1979 under the able guidance of Mr. B.K.R Mathur, a Civil Engineer and an Architect. His vast experience in the field of Commercial, Industrial and Housing Development provided a direction to the organization, which is now headed by a dynamic entrepreneur Gian P Mathur, whose vision has driven the firm to be a leading design practice in India. Today, the firm has a diverse team that includes architects, planners and engineers, comprising of a mix of experienced and young design professionals, who collaboratively work in smaller teams to allow for maximum discourse and creative output.
[note color="#e1e1e0″]
GPM Architects And Planners, New Delhi
C-55, East of Kailash, New Delhi, INDIA-110065
Phone | +91-11-46599599
info@gpmindia.com
www.gpmindia.com[/note]
Managing Director
Gian P. Mathur
Director
Mitu Mathur
Specialization
Architecture
Designing
Planning
Year of Establishment – 1979
No. of Employees – 100+
Listed Projects: