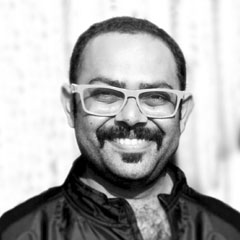 Manifestation of Fluid Architecture (M:OFA) , places itself as a comprehensive architectural design and urban design firm where the focus is to remain at power with the contemporary global language of architecture & simultaneously spontaneously develop an indigenous design practice. The intention of providing design solutions whether its product design or a multi acre urban development, is to think out of the box yet resolving every aspect of it is economical and sustainable right from the drawing board, during production to the functionality of the design.
[quote style="1″]beyond the rules of regularized grids, dimensions and principles[/quote]
M:OFA as a company is a harmonious juxtaposition of a highly creative studio, a strong research cell and a practical construction project management wing. We plan to catapult M:OFA as a leading architectural design company of the highest level internationally and provide creative yet extremely sustainable design solutions to the world in the next few years to come. We have displayed this with our record growth in last few years when we started with the designing of houses and are handling projects as large as international level stadiums, multi faculty campus developments and master planning of cities.
[quote style="1″]architecture is treated as a living organism responsible and adapts itself to every change around it[/quote]
Our biggest influence is life itself, the complexity, simplicity, paradox, restrictions and fluidity that life itself has is exceedingly mentally stimulating to apply interpret and iterate. Every design has a soul which comes out of our reflections of ideologies, patterns and forms which we see in life at that point of time. We take this soul further empower & nourish it with our experience, analysis and workability. We try and iterate this soul in various layers, levels and mediums. What gets built is what effortlessly & fluidly pours itself from the idea to occupy the real space.
[note color="#e1e1e0″]
M:OFA STUDIOS
C30/A, Lower Ground Floor, Kalkaji,
New Delhi, INDIA – 110 019
Ph: +91-11-40513867, +91-11-26287786
media@mofastudio.com
www.mofastudio.com
[/note]
Architects/Partners
Manish Gulati (Founding Partner/Principal Architect)
Tanushree Gulati (Founding Partner/ Principal Planner)
Abhishek Sorampuri (Junior Partner)
Employees
25
Founded
2007
Specialization
Comprehensive Architectural Design Consultancy
Interior design
Urban Design & Planning
Supervision
Listed Projects