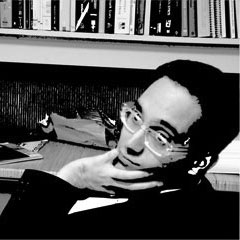 [dropcap]R[/dropcap]LDA was established as a design studio in 1997 in New Delhi, India. Over the years the studio has successfully completed a number of projects for the retail, hospitality, commercial and residential sectors.
A diverse and committed team ensures that each project is the result of a multidisciplinary approach. Critically examining and questioning the variables that have a direct impact on the quality of the designs and the environments they shape, has become a hallmark of the practice. Through a combination of traditional and digital techniques of construction and assembly, the projects exude a high level of both conceptual resolution and constructional detailing.
The practice is informed by a design philosophy as distinct from a particular house style. As a result of which the projects articulate through their form and image, material and detail, that which is unique and specific to their function and location. Working predominantly in an idiom that situates itself within current cultural production, projects by RLDA are aligned with that mode of design inquiry that explores the materiality of "things" and how they are perceived.
The designs draw on the wisdom and richness of local craft and tradition while simultaneously being aligned with transcultural continuity and digital fabrication techniques.
The work of the firm is led by Rahoul Singh and Lakshmi Chand Singh.
Rahoul got his degrees in both architecture and in the fine arts at the Rhode Island School of Design, USA, where his field of concentration was the History, Theory and Criticism of Art and Architecture. He is the author of a book titled, "Gardens of Delight".
Lakshmi was educated as an architect at the Sushant School of Art and Architecture in New Delhi, India. She practiced for a number of years in Singapore before returning to New Delhi.
[note color="#e1e1e0″]
RLDA Studio
C320 LGF Defence Colony, New Delhi- 110024 -India
Phone | +91-11-41704150
info@rldastudio.com
www.rldastudio.com[/note]
Founders/Partners
Rahoul Singh
Lakshmi Chand Singh
Specialization
Architecture
Interior Design
Founded 
1997
Listed Projects