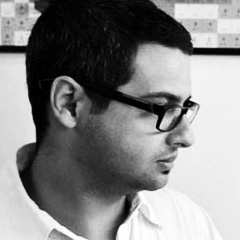 SHROFFLEóN is a full service design firm offering comprehensive architectural, planning and consultancy services to civic, municipal, institutional and private clients.
A young and dynamic creative studio with a burgeoning reputation as a professional organization known for its innovative solutions, the practice thrives on the energy, enthusiasm and fresh thinking of a team of young architects who work closely with experienced senior mentors. Our projects benefit, in no small measure, from our association and collaboration with experienced structural, lighting, mechanical and landscape consultants that work towards creating a holistic project.
Our methodology is characterised by a deep inquiry and an intellectual collaborative exchange: the design work being informed by intensive research and an experimental approach. SHROFFLEóN continually strives to invent and innovative, environmentally responsible design solutions whilst creating spaces that establish healthy connections; fluid exchanges between inhabitants and their environments. We tend to view even the most demanding and complex client needs as opportunities to create truly innovative architectural solutions -solutions that are intended to meet and habitually surpass client expectations. The strength of our studio lies in inspired conceptual thinking, backed by the demonstrated experience, skills and technical expertise to competently translate abstract ideas into reality.
[quote]Our projects span across scales – from large scale urban proposals to small, residential projects, architectural installations or artifacts, with each project geared towards maximizing inherent latent potential, performance and value through fine tuned work methodologies.[/quote]
 Rooted within a singular concept, each project starts with a careful analysis of the site and the brief. Seeking clients that intend to enhance the value and quality of their investment through design, from initial analysis reports to complete design and fabrication, SHROFFLEóN customizes services to every specific needs of a given project. The project develops gradually in conjunction with the client; through an identification of the constraints, objectives, potentials and most importantly, the budget.
The work of SHROFFLEóN, incepted in 2008 in Ithaca, New York by Kayzad Shroff and Maria I J Leon has been widely published in leading national and international Architecture, Design and Interior websites, blogs and magazines.
Our office, 302, is located within the historic center of Mumbai, Churchgate, boasting of a view to a dirty duct.
We also have an untrained office dog, Adobe.

Founder/Principal Architects:
[note color="#e1e1e0″]
SHROFFLEóN, Mumbai

302 DALAMAL CHAMBERS, 29 NEW MARINE LINES, MUMBAI 400 014
Phone | +91 22 2203 7745
INFO@SHROFFLEON.COM
WWW.SHROFFLEON.COM
[/note]
Specialization
Architecture
Interior Design
Landscape
Year of Establishment – 2010
No. of Employees: 2
Do your offer Student Internship: Yes
Listed Projects:
-No Project Listed Yet-