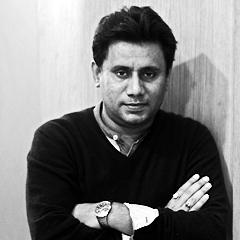 [dropcap]S[/dropcap]paces Architects@ka, an international award winning architectural firm, established with a vision of creating sensible, functional spaces enhanced by the intangible sense of emotion, of power, of playfulness. This results in architecture that can be extraordinary responding to your unique needs throughout the design process, is just as much an architect's mission as shaping aesthetically inspired built environment through communication.
Our work is known for its design quality, imagination and originality. Each project offers an opportunity to pursue new solutions to complex building problems. Our motto is to design, detail and enjoy working in responsive to our client's need in very honest, efficient and professional manner. We believe that our works follow a unique style based on our ideology and perspective towards the design requirement.
The word 'SPACES' is a very integral part of our being, we move through spaces, we identify with it, our senses response to spaces, we feel it. We work to develop that space for our clients where they emotionally get attached to it; it is not an empty sterile container but a sensual dynamic environment. Our spaces are not formulaic but are derived on the basic requirement of client and site.  We feel each house, building or space has got its individual identity, like human no two buildings can be same we as an architect have to give it an identity and soul so they can breathe and communicate. We believe a building is a living object which can communicate; it is just that feeling that has to reciprocate in a very sensitive approach towards our work. Whatever work executed by us one can find that soul or we have at least attempted to and keep on doing that.
The firm in past years has executed more than 100 projects ranging from furniture to corporate buildings with numerous publications.
Principal Architect:
[note color="#e1e1e0″]
Spaces Architects, New Delhi

A-21/A, Basement, South Extension –II, New Delhi 110049
Phone | +91 11 26268108/09
spacesarchitects.ka@gmail.com
www.spacesarchitects-ka.com
[/note]
Specialization
Architecture
Interior Design
Conservation
Landscape Architecture
Year of Establishment – 2012
No. of Employees: 11
Do your offer Student Internship: Yes
Listed Projects: