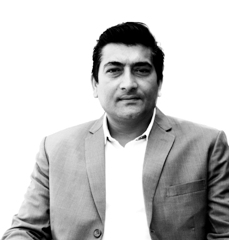 [dropcap]W[/dropcap]oodBarn is the pioneer company in India in the segment of wooden houses and wooden structures . Through the consistent research and development, WoodBarn has been able to devise more than 10 models, which are highly suitable for Indian context.
[quote style="1″]Striving to maintain a right balance between comfort, culture, residence & the nature[/quote]
Woodbarn (India) has taken on itself the onus of responsible architecture; architecture responding primarily to ecology and available resources. It was conceptualised by Mr Sanjay Sharma in the year 2006 and is the pioneer company in the segment of wooden structures in India.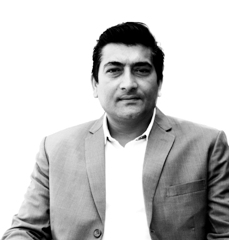 Mr Sanjay Sharma, a visionary, is the founder of Woodbarn India. An entrepreneur at heart, he conceived the concept of wooden housing in India in 2006 and continues his endeavour to make wooden homes and structures a culture in India. His consistent effort has made Woodbarn an impeccable leader wooden segment.
A man of vision, of dreams that are realised, of ethics that are not compromised, Sanjay Sharma can best be described as a man with a heart of gold and an employer with a human touch. He is an expert on wood and has verticals in hospitality and furniture
He is the proud owner of a plush furniture showroom and the founder of a futuristic and niche concept of wooden housing. His pursuits aptly reflect his love for wood and have made him the pioneer of wooden formats in India.
[note color="#e1e1e0″]
Woodbarn (India)
Ladosarai, Mehrauli, New Delhi-110030
Phone | +91-9811169438
info@woodbarnindia.com
www.woodbarnindia.com
[/note]
Founder/Owner
Sanjay Sharma
Specialization
Wooden and Pre-Fabricated Huts for Resorts
Eco Friendly Farmhouses and Holiday Homes
Tree Houses
Pergolas and Gazebos
Wooden Cladding and Decking
Wooden Flooring
Wooden Offices
Dog House
Log Cabins
Children Homes
Founded 
2006
Listed Projects